It has been so long since I update this Blogshop of mine. Thousand apologies.
Today, I want to talk about my jars since many inquired about it.
Here's what I have compiled from the questions that I got:-
1. What size is your jars?
EP says:
5g size jar.
2. What is the price for one 5g jar?
EP says:
RM1.50 / each
3. Does it comes with an extra lid (as in the picture)?
EP says:
Yes. RM1.50 includes the cap, lid and the body. :)
4. Do you have those clear-lid ones?
EP says:
See below.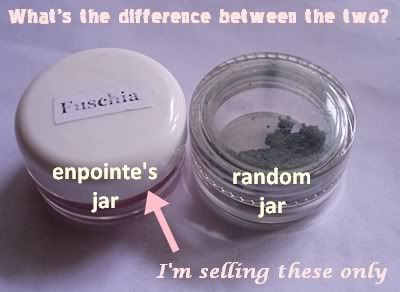 As you can see the above, on the right side is the clear-lid jar which does not come with any protection lid / filter.
Side view comparison
What's the actual difference between the two?
See the mess? I'm not sure about other users who have these, but I find them not user-friendly and just look at the mess it creates!!
Especially when you open it up...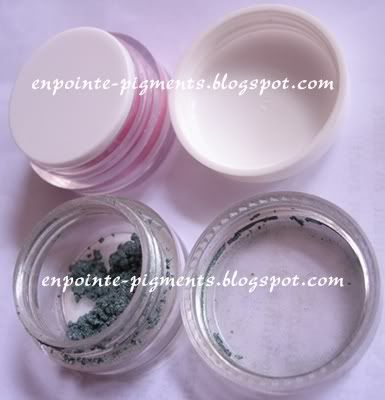 See the spillage?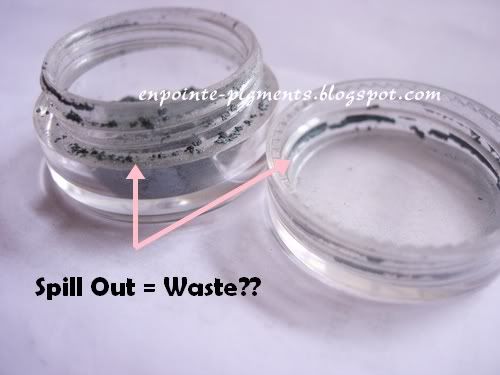 And that's why I do not opt these for my pigment samples. :) So, in short,
I DO NOT SELL CLEAR-LID Sample jars
. :)
5. Can I know how much is 1/4tsp?
EP says:
See below.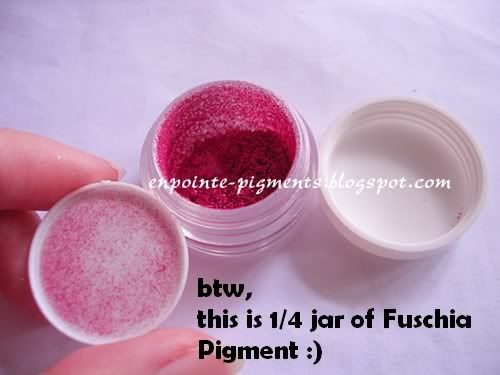 6. Any special price if I buy these jars in bulk?
EP says:
My jar price is fixed to RM1.50 (for quantity below 100 jars).
FREE SHIPPING
(registered parcel) if you
purchase more than 20 jars
. :)
Any other questions? Feel free to mail me at
pigments@live.com